Cape Nelson to Gabo Island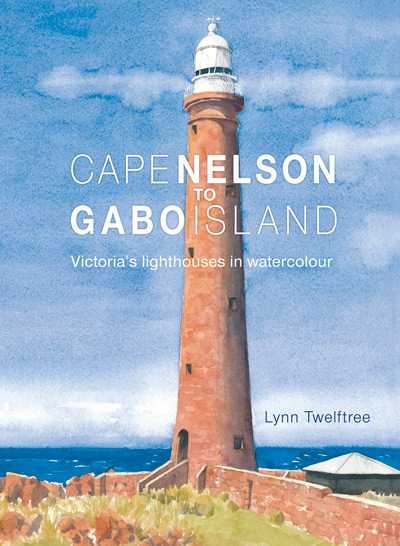 Hardcover book-56 pages, featuring 23 watercolour paintings of Victorias Lighthouses from the most westerly - Cape Nelson, to the furthest east - Gabo Island.
As our project developed, the environmental background of wind, rain and the everchanging sea and sky reminded us of the endless challenges that the Lighthouse Keepers and their families, and the seamen who crewed the Lighthouse Tender vessels, keeping the Lighthouse Keepers supplied with everything required for survival in such remote environments faced.
The watercolour paintings in this book show just how majestic these Lighthouse structures truly are.
view spreads
buy now
$40 including postage.